 About MultiMedia Lab » General info about out software
MultiMedia Lab® makes revolutionizing quick and easy creation of advanced presentations, websites, e-learning solutions, documentation and instructions with a professional quality without any programming skills needed.
Inbuilt logic and flow in the program
Thanks to the inbuilt logic and flow in the program, it is easy to incorporate the different components to a functional application in HTML format. The advanced functions are easily created with a single mouse click. The layout can be edited easily with drag and drop.
Insert all kinds of medias and more
In MultiMedia Lab® interactivity, pictures, texts, sounds, films, animations, buttons and links are saved directly in web format. Create forms, automatized menus, sprite animation, transforming effects, transparency and layers on graphical objects.
Publish your work in two steps
Publish your information on the Internet by using the incorporated FTP-support. Publish your work onto any LMS supporting SCORM. You can also publish on your local network or distribute your application on a CD, disk or as an installation file.
View any SCORM-packages with Content Browser
And with the Content Browser you may also view any SCORM-packages in your Internet Explorer. The user-friendly interface is built with more than 15 year of experience in system development and educational science. It makes the advanced, simple.
Unlimited access to the Javascript, ASP and Database interfaces
Work in groups and share the tasks between several peoples. The administrator can update the common project with just a few clicks. All functionality can be built with unlimited access to the Javascript, ASP and Database interfaces that is incorporated in the program. The program supports the usual web-formats, such as MP3, MPEG, Flash and animated GIF. The applications´ different parts are structured in a clear manner with a page- and a tree-view.
Import object from the Gallery
Import pictures and saved objects from the Gallery. Import files directly from MS Office and show them dynamically in the web-browser. Publish AutoCAD-drawings through the WHIP object. Use the inbuilt TTS to make speech with any SAPI 4/5 voice.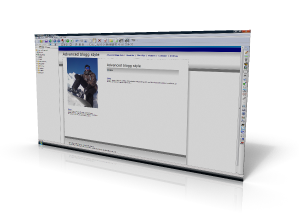 MultiMedia Lab in Design Mode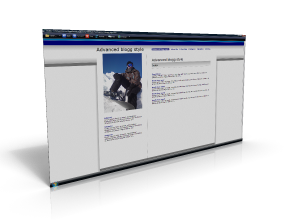 MultiMedia Lab in Run Mode